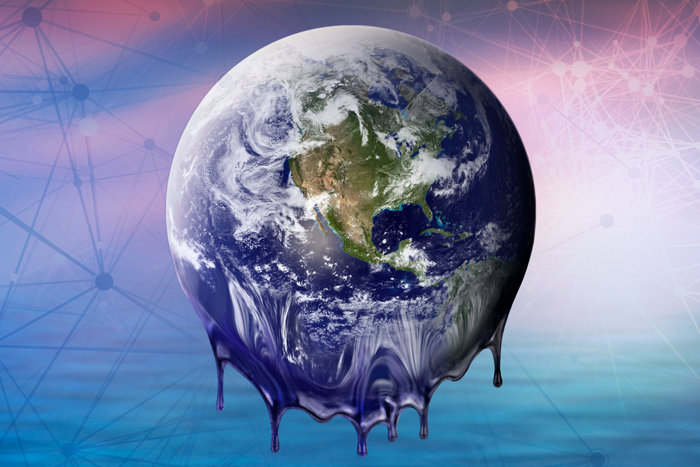 INTRODUCTION
WHAT IS GLOBAL WARMING
As we know, during the DAY TIME, the "SUN'S ENERGY" reaches EARTH and EARTH WARMS. Now during the NIGHT TIME, Earth gives up its stored heat energy to SPACE by RADIANT HEAT TRANSFER.
This "Energy Received from SUN equals the Energy transferred to space "
ie -HEAT IN=HEAT OUT 
This HEAT IN = HEAT OUT STATE is known as EQUILIBRIUM STATE.
The Balance of the Equilibrium state can change when INCOMING ENERGY OR RADIATION not equals to OUT GOING ENERGY OR RADIATION.
The "INCOMING RADIATION"can be reduced by Reflections. Clouds and snow caps usually reduces this Reflection.
The "OUTGOING RADIATION" can be reduced by Atmospheric Absorption. Certain Chemicals in the air also causes this Reduction.
Due to pollution from Industries and Burning of Fossil fuels by humans, the "INCOMING ENERGY"is greater than "OUTGOING ENERGY"
This IMBALANCE is known as "GLOBAL WARMING".
GLOBAL WARMING leads to the increase in GLOBAL TEMPERATURE.
CAUSES OF GLOBAL WARMING WITH SOLUTIONS
"GLOBAL WARMING" is caused by an increase in the amount of Green House Gases in the atmosphere.The six Green House Gases are-
CARBON DIOXIDE
METHANE
NITROUS OXIDE
OZONE AND OZONE LAYER
WATER[VAPOR ONLY]
CHLORO FLUOROCARBONS[C F C]
GLOBAL WARMING is caused by several Human Activities. Some of them are listed below.
1)BURNING FOSSIL FUELS
When we burn Fossil Fuels like Coal and gas to create Electricity it emits CARBON DIOXIDE(CO2).This CO2 causes pollution to the Atmosphere.This is one of the main causes of "GLOBAL WARMING".
SOLUTION -  Reducing the amount of the generation of Electricity from Coal
            and Gas by increasing the amount of Electricity from clean and
            Renewable sources like "Solar" and "Wind",we can solve this
            issue. Thus we can solve "GLOBAL WARMING" 
2)DEFORESTATION
Up to One – Fifth Of GLOBAL WARMING IS due to "DEFORESTATION" and "FOREST DEGRADATION".
PLANTS AND TREES play an important role in balancing the Nature. They absorb Carbon dioxide(CO2)from the air and releases oxygen(O2)back.
But HUMANS clear vast areas of vegetation around the world for Farming, Urban and Infrastructure development.
When these vast areas of vegetation are removed or Bund, the stored carbon are released into atmosphere as CO2,causing GLOBAL WARMING.
SOLUTION - By preventing "DEFORESTATION" and "PLANTING 
           LOTS &LOTS OF TREES this problem can solved.
           This way we can fight against GLOBAL WARMING 
3)MINING AND FARMS
During the process of MINING, the "METHANE" will get trap below the Earth. Thus gradually, there will be an increase in METHANE[A Green House Green],this leads to GLOBAL WARMING.
Animals such as sheep and cattle produces METHANE. When these sheep and cattle are grazed at a large scale, they will produce a large amount of METHANE which contributes to GLOBAL WARMING.
EFFECTS OF GLOBAL WARMING
1)POLAR ICE CAPS MELTING
One of serious effects of GLOBAL WARMING is the "MELTING OF POLAR ICE CAPS"
As the temperature increases, the ice at the NORTH POLE will melt. This melting of ICE will cause the raise on sea levels.
This raise on SEA LEVEL will affect many low lying areas, resulting in the destruction of low lying areas.
2)LOSS OF HABITAT
Species like POLAR BEARS and TROPICAL FROGS will get Extinct due to GLOBAL WARMING.
Also Various Birds will migrate to other places because Animals and birds cannot adapt to sudden Climatic Changes.
3)HURRICANCES
More HURRICANES will occur and cause damage to all Living Beings.
This HURRICANES will kill thousands of Peoples and more Diseases will occur.
This diseases will spread from one person to another, affecting the entire ECO – SYSTEM.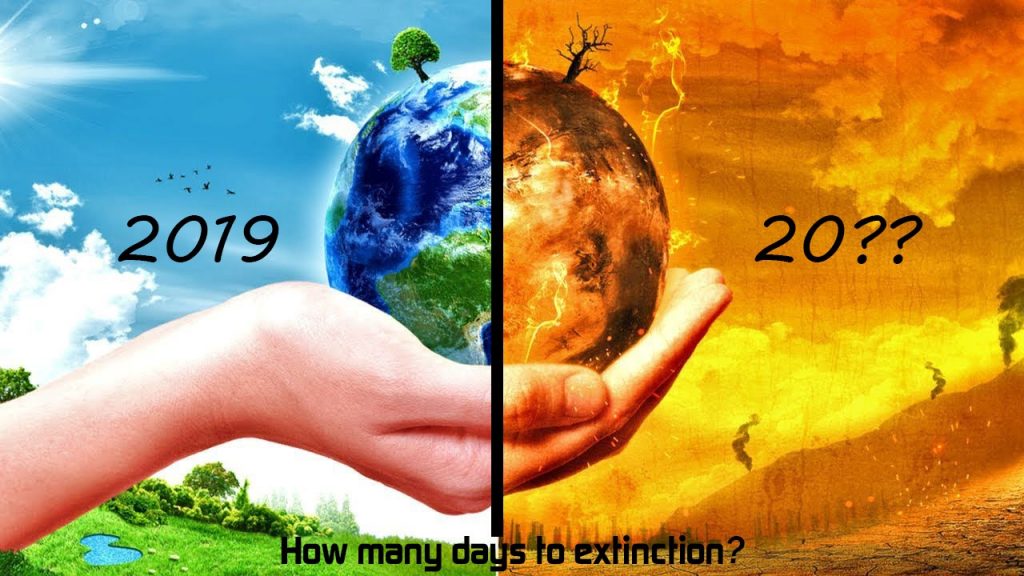 OTHER SOLUTIONS.
GLOBAL WARMING can be reduced by reusing plastic Bags ,Bottle, Papers and Glass.
Also by avoiding Burning Garbage's and plastic, we can prevent Global Warming. When we burn dry leafs or Garbage's it will release CO2 which is harmful to the Environment.