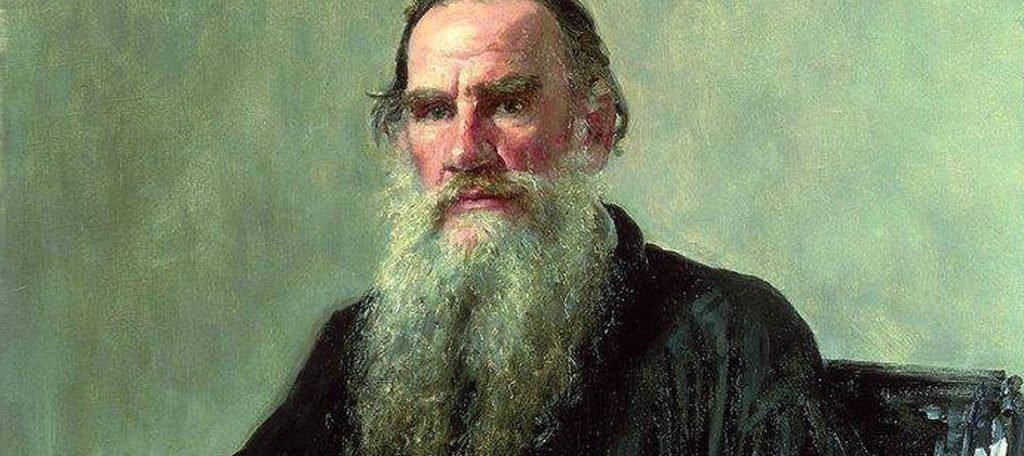 INTRODUCTION
LEO TOLSTOY was a RUSSIAN WRITER who is regarded as the greatest authors of time. 
His Famous Novels are "WAR AND PEACE","ANNA KARENINA ",and "DEATH OF IVAN ILYICH".
● MAHATMA GANDHIJI was a great admirer of his non violence concept. GANDHIJI in his autobiography "MY EXPERIENCE WITH THE TRUTH" wrote about LEO TOLSTOY as "THE GREATEST APOSTLE OF NON-VIOLENCE THAT THE PRESENT AGE HAS PRODUCED".
GANDHIJI respect to LEO TOLSTOY led GANDHIJI to give the name "TOLSTOY COLONY" to his second ashram in SOUTH AFRICA.
 
A WALK THROUGH HIS LIFE 
LEO TOLSTOY was born on 9th September 1828 at YASNAYA POLYANA,RUSSIA'
He lost his mother when he was 2 years old and lost his father when he was 9 years old. 
 After his parents death, his aunt was appointed as the "LEGAL GUARDIAN" of him and his 3 younger brothers. After his Aunts death,he and his brother's were taken to his another aunt in KAZAN,RUSSIA .
  He Received his formal Education at home .
In 1843,he joined the "UNIVERSITY OF KAZAN". But due to his disinterest in studies, he left the UNIVERSITY "ANNA KARENINA.
The Novel was fully published in 1877. The realities he received from the Novel made him wealthy. \
  In 1883, he found a New publication called "THE MEDIATOR"
In 1886, he wrote his next successful novel "IVAN IIYICH". 
Though he was lightly successful as a writer, his family life was not at all successful. His wife strongly disagreed with his teachings and to his charity work. 
To Escape from his Wife, he along with his daughter "ALEKSANDERA" and his Doctor, went on a pilgrimage. 
Due to his age, he suffered lots of health problems during the pilgrimage. 
● In NOVEMBER 1910, the station master of a train opened his home for Tolstoy and his daughter and doctor to Rest.
He died there shortly on 20th NOVEMBER 1910. He was Buried at his family estate "YASNYA POLYANA". 
NOBEL PRIZE CONTROVERSY 
LEO TOLSTOY received multiple nomination for "NOBEL PRIZE IN LITERATURE" every year from 1902 to 1906.
NOBEL PEACE AND PRIZE in 1901,1902 and 1910.
But the fact is that he never won a "NOBEL PRIZE" This is still a major "CONTROVERSY OF KIZAN" in 1847 with at a degree.
Then he returned to his parents ESTATE and decided to become a farmer.
During the period when he was working as a JUNKER in the Army. He worked on his autobiographical story called "CHILDHOOD" which was the first part. Then he wrote "BOYHOOD" the second part of his Autobiography.
When he was working on his farm. One of his brother NIKOLVAY come to visit him NIKOLVAY was on Army person .Upon the advice of his brother he joined the "CRIMEAN WAR" in 1855.
He left the Army once the CRIMEAN WAR ended in 1856 and went back to RUSSIA.
In 1857, he published "YOUTH", the third part of his Autobiography.
In 1862,he married 'SOFYA BEHRS".
A portion of his "GREAT NOVEL "WAR AND PEACE" was published in 1865 and 1868,three more chapters were published .In 1865,He completed from his day to day activities.
Following the success of "WAR AND PEACE" in 1873,he started writing his second best novel.
PROFILE
NAME - LEO TOLSTOY
DATE OF BIRTH - 9th SEPTEMBER,1828
PLACE OF BIRTH - YASNAYA POLYANA,RUSSIA 
NATIONALITY - RUSSIAN
LIFE PARTNER - SOPHIA BEHRS
FAMOUS WORKS - WAR AND PEACE.
             -ANNA KERENINA. 
             -THE DEATH OF IVAN IIYICH.
             -RESURRECTION.
             -THE KINGDOM OF GOD IS WITHIN YOU.
DATE OF DEATH - 20th NOVEMBER,1910[AGED 82]
PLACE OF DEATH - ASTAVO,RUSSIA
RESTING PLACE - YASNAYA POLYANA.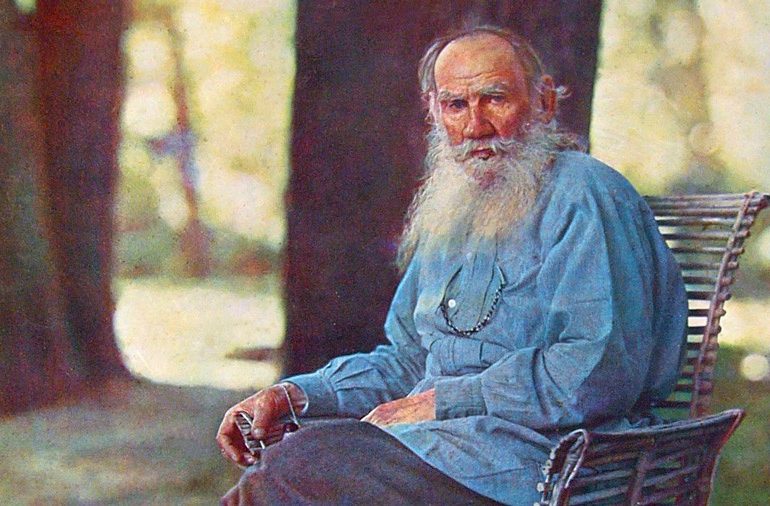 QUOTES 
1) "WE LOST BECAUSE
    WE TO DO OURSELF
    WE LOST"
2) "EVER ONE THINKS OF 
    CHANGING THE WORLD,
    BUT NO ONE THINKS OF
    CHANGING HIMSELF"
3)  "STRONG PEOPLE ARE ALWAYS SIMPLE"
4)  "THE STRONGEST OF ALL WARRIORS
     ARE THESE TWO:TIME AND PATIENCE"